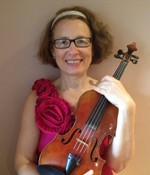 Julia Hartman, Fiddler & Organizer
Julia@MusicGalas.com
646-238-9059
Julia Hartman  Fiddle, Baritone Fiddle; All Bands Listed. Julia plays for non-profits, private parties, special events and several English Country Dance & Contra Dance series. Julia studied classical violin performance with a former Assistant Concertmaster of the Boston Symphony. She holds a Music BA and from Columbia Business School, an MBA . (NYC)
Shelley Hartman Piano Soloist,
has performed several recitals at Carnegie Recital Hall, was reviewed by the New York Times and has appeared with The City Symphony of NY, Queens Symphony and the NY Orchestral Society. He won an Artists International Competition and has performed throughout Europe and the US. He holds a Masters &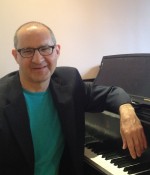 DMA ABD from the Juilliard School and an MBA from Columbia Business School. (NYC)
Marco Brehm,
 double bass. Bands: 
Gotham Carnival
.
Marco plays for cabaret, dances, concert performances and recordings. He has played for folk dances throughout the US and has performed jazz, classical and new music at Lincoln Center, New York's Town Hall, the Yale School of Music. As a bassist and pianist, Marco toured France with the Vanaver Caravan Dance Troupe. (NYC)
Jean Monroe,
Piano, Melodica, Percussion. Bands: 
Gotham Carnival, Lady Jane's Delight, BiCoastal Band
. Jean is a 2017 staff musician at Pinewoods and plays folk events from New Hampshire to Philadelphia-Contra Dance, English Country Dance, Colonial, Regency, Civil War, late-Victorian, Ragtime, sci-fi/steampunk. An accomplished historical dance pianist with a Bachelor's Degree from Yale, Jean creates & emcee's our
Historical Tales & Tunes Concerts
. (Maynard, MA.)
Joe De Paolo, percussion, contra dance caller. Bands: Gotham Carnival. A percussionist for over 30 years, Joe plays in jazz/rock fusion, funk, Zydeco, Cajun and contra dance bands. He's toured the U.S, performed at many festivals and taught both bodhran & doumbek hand drums at NEFFA. Joe combines contra dance calling with drumming and is featured on CDs with Eclectic Dance Orchestra, Coracree and Party of Three.
http://joedepaolo.com/
Robin Russell
, Piano. Bands:
Gotham Gals, Gotham Groove.
Robin has made 3 cd's, has toured Japan, England, Canada & California, plays at  regular dance series, at special events, weekends & dance camps. Robin propels people to the dance floor with her rhythmic & imaginative playing, mentors dance musicians, and is a longtime member of The Flying Romanos. (Ridgewood, NJ)
Bonnie Insull
, Flute, Whistle & foot percussion. Bands:
BiCoastal Band
. Bonnie's festival performances include Frog, Harvest Moon, Ghost Town Chill Down, California Twirl & Gypsy Meltdown plus ECD balls including Mad Robin & Monte Toyon. She plays contra with Toss the Possum, 
Bonfire-
prized for its percussive energy and jazzy sound, and
Flutatious–
with its unique 2-flute lead. (California)
Dominique Gagné, Flute, Piccolo, Piano, Hand Percussion. Bands: Gotham Carnival. Dominique plays English & Contra dances, as well as Brazilian & Latin Jazz clubs. Winner-National Flute Association Jazz Flute Master class competition 2013. Festival Performances: Champlain Valley Folk Festival, Burlington Discover Jazz Festival. Flute studies with principal of the Cleveland Symphony Orchestra. Dominique holds a Masters in jazz composition & arranging from UMass Amherst and a Masters in studio jazz writing from UMiami.
Bruce Randall,
recorders, whistles, trombone, coconuts. Bands: 
Gotham Carnival
. Per
formances: A Prairie Home Companion, Frontline, New England Folk Festival (NEFFA), Ralph Page Dance Legacy, Arisia science fiction, Christmas Revels, orchestras. 
English, Vintage, & Contra -Calliope, Jumpstart, Boston Delight, Square Roots, Roaring Jelly. D
irector, West Gallery Quire. 
(Haverhill, MA.)
Sue Polansky, Clarinets. Bands: Lady Jane's Delight. Sue has played with the Danbury Symphony Orchestra, in off broadway musicals, with GardenVariety & Hudson crossing. She currently plays with English folk dance bands- Serendipity,Tidly Pom, Caliope. Sue is  a music therapist at the Hallen school and has a Music B.A & Masters (Danbury, CT)
Norma Castle, flute and percussion. Bands: Gotham Gals. Norma is known for her lyrical flute sound and spirited percussion.  She has made 3 CD's and  toured to Japan, England, Canada, and California. Norma plays for several English Country Dance series and is a longtime member of The Flying Romanos. (Westchester, NY)